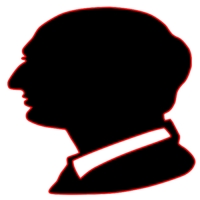 | | |
| --- | --- |
| Sven Guckes | Berlin |
| | <linuxwiki AT ICHWILL guckes KEINENSPAM DOT net> |
| IRC: SvenG | +49-179-3966141 |
| Postfach 06.03.01 | 10051 Berlin |
---
Chat
General Preparations:
Before the meeting:
Connect to server (/server irc.freenode.org)

Choose a nickname (/nick ThisIsMe)

Join a channel (/join #channelname)

Say Hello: (hi all! :-))

Set a topic (/topic Today's Meeting: Budget+Deadline)

Send a message (/msg colleague let's roll!)

MEETING (see below)

Leave the channel (/leave)

Maybe leave chat (/quit)
During the meeting:
Turn on logging of session
Give web address of meeting description
Ask questions + offer possible solutions
Fix the date for next meeting
Finalize meeting
Netiquette:
Prepare an agenda on a wiki page!

Allow a moderate person to moderate.

Redundancy is good: Name objects ("the budget") rather than referring to them ("it").

Address people personally when you expect an answer from them. (TheBoss: when is that deadline?)

Repeat questions. (We still need an answer to the question #23)

Try to keep calm. Do not get too excited.
Avoid expletives. Always.
After the meeting:
Update the web page: add log, add summary
Create webpage for next meeting
Send email to all when updates are done
Ask for feedback on the page for the next meeting
Get very drunk
Wiki
| | |
| --- | --- |
| Neu: | New: |
| Account erstellen | Create an account |
| Password aendern | Change your password |
| Einloggen | Log in |
| Optionen einstellen | Adjust options |
| Mailadresse angeben | Enter your email address |
| Homepage erstellen | Create a homepage |
| Webseiten abonnieren | Subscibe to some pages |
| Mozilla plugin "it's all text" installieren | Install plugin "it's all text" for firefox |
| Neustart von Firefox | Restart Firefox |
| | |
| --- | --- |
| Immer wieder" | Again, and again: |
| Einloggen | Log in |
| Seiten mit $EDITOR editieren | Edit pages with $EDITOR |
| Vorschau ansehen | Look at preview |
| Zusammenfassung schreiben | Add a summary |
| Geänderte Seite speichern | Save changed page |
MediaWiki Markup
Find all the markup at http://meta.wikimedia.org/wiki/Help:Wikitext_examples
Or use the graphical interface.
For tables from spreadsheets see http://people.fas.harvard.edu/~sdouglas/table.cgi
Praesentationen
Ein paar Notizen zu Praesentationen..
Folien:

Wenig Text; grosse Schrift
Bildauflösung (Projektoren machen meist nur bis 1024x768)
Footer: Ort+Zeit, Titel, Name+Email; "Seite M von N"
Seiten: Titel, ..., Danke, Kontakt, Links
Navigation: Anzeige der Vortragsstruktur

Format: Text, HTML, PDF, PostScript:

Man kann nicht alles sagen.-> Mut zur Lücke!

Präsentationsprogramme:

tpp (nur Text)

magicpoint (Text -> Bild)

LaTeX (Text -> Bunte Folien), pdflatex

PDF Viewer (evince, xpdf)

OpenOffice Impress, Kpresenter

Terminal:

grosse Schrift
Schriftgroesse schnell anpassen mit CTRL-Plus und CTRL-Minus
Kontrastreiche Farben verwenden

Shell:

CTRL-L fuer Clear, um Bildschirm zu löschen (Eingabezeile bleibt bestehen)
Ausgaben auffangen mit $PAGER (less, more, most)
Ausgaben auffangen mit $EDITOR (Highlighting, Speichern)
Umschalten zwischen kurzen und langem Prompt

Sprechen:

Lautstaerke: Besser ein wenig zu laut als zu leise
Geschwindigkeit: Nicht zu schnell sprechen
Sprache: Muttersprache
Fragen fuer alle erst wiederholen, dann antworten
Mikrophon benutzen fuer Mitschnitt
Mikrophon ans Kinn halten
Kamera: Zuschauer ansprechen, ab und zu in die Kamera schauen

Feedback:

Flyer bzw Handout zu Beginn des Vortrags ausgeben
Spezielle Emailadresse zum Event/Vortrag angeben (zB ort+datum@domain)
Slides und Quelldateien schon vorher online stellen
Nachbesprechung in einem anderen, ruhigen Raum
Visitenkarte mit Emailadresse+CryptoID

Hardware:

Beamer/Projektor
Laptop
Tastatur (extern)

Maus, FunkMaus

Laserpointer
Strom Verlaengerungskabel

Technik:

Präsentationsrechner
Präsentationsprogramme
Netzzugang für mitgebrachte Rechner
IP per DHCP

Vorbereitung:

Vortrag üben, Zeiten messen
Folien hochladen, URL darin notieren
Raum kennenlernen: Netz, Strom, Tafel, Licht
Test Rechner+Projektor
Test Netzwerkverbindung
Publikum: Telephone ausschalten

Publikum: Aktive Sitzplatzdefragmentierung

Einleitung:

Was ist das Thema? Und was ist es nicht?
Wieviel Zeit steht zur Verfügung?

Ende:

Zusammenfassung
Dankesehr
Bitte um Feedback
Nachbesprechung

Nachbereitung:

Folien: Tippfehler verbessern
Folien: Links hinzufügen
Folien: update by upload!
---